Tips and tricks moisturize dry skin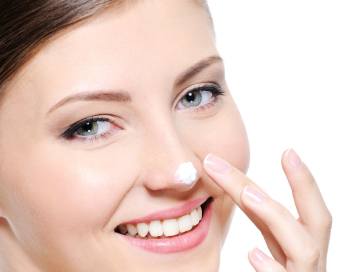 Lots of people are complaining about dry skin. And of course this is less good and less attractive to look at especially if you want the make-up. Not really that many people who say that dry skin can not change or in-patient in order to have a moist nature and normal. Any type of skin can be treated so that it can have properties characteristic of the normal skin.
If you can eat full cream milk and fruits every day then this will help solve your dry skin. Milk can also apply on the face as a mask. way is to dab on the face and skin If advance had begun to pull then wash with warm water and
Cold water
.Milk can also soften the skin of the face so it is also useful for bleaching.
Advocate and mango fruit can also provide vitamins to the skin sensitive and dry face. Advocate in the way of fruit pulp puree womanly, then apply evenly to face and thin saja.Ini very good for treating dry skin types so it can be humid and normal. If the mask is already an advocate of the fruit dry then wash with warm water and then you use a piece of stone rs to flatten to the entire surface of the skin.
For the mango fruit you can do it like the above.
May be useful